Frequently asked questions
Do you have a retail store / How do I get my stuff?
---
Kilimanjaro Coffee Israel is an online retailer. We roast all our coffee in-house, and on-demand, so that our customers receive the freshest and best-tasting coffee possible. We ship our coffee all over Israel and the US.
---
Which countries do you ship to, and which carriers do you use?
---
Israel and the US. In Israel, deliveries are made using the "PickUP" service by UPS. When you place your order, we will send it to a commercial location working with UPS close to you. Delivery is very fast - usually within a day of shipping. You will get an SMS letting you know when and where your package will arrive. Bring your phone to present the SMS when you go to pick up your order. If you want direct delivery, we can send your order straight to your house or place of work (for a price). Choose "UPS Direct" when selecting a shipping method. In the USA, orders are delivered using the "Eco Post"international mail system, which allows you to track your package and receive updates.
Eco Post shipments can weigh up to 2 kilograms (4.4 lbs), which means I can send up to four 15oz bags of coffee in a single box.
International orders are not charged Israel's local value added tax (VAT).
Shipping typically takes 10 - 14 business days.
Kilimanjaro Coffee Company cannot guarantee or be held liable for the coffee's safe and timely arrival, because weird stuff sometimes happens to international mail.
---
What's your privacy policy?
---
We respect your privacy and value your trust. ​ COLLECTION AND USE OF INFORMATION Kilimanjaro Coffee Company, Israel will only use the details we collect for the purpose in which they were submitted. These details are for our own use only and under no circumstances will be supplied to any other institution or person for any purpose. We will use this information to process your order and, if requested, provide you with mail subscription updates. ​ When you create a subscription, we collect your name, email address, billing and a delivery addresses; this information is used to process your order and stored so we can continue to deliver you coffee. We do not store credit card information on our systems (or print it out). ​
COOKIES ​ Our website uses cookies. A cookie is a small file that is sent to your browser from a web server and stored on your computer's hard drive. We use cookies to help us determine whether a visitor to our website has visited our website before or if he or she is a new visitor. Cookies also allow subscribers to save time on return visits by not logging in. Most web browsers automatically accept cookies, but they should also allow you to instruct your browser to prevent the use of cookies. Please note that if you disable cookies, certain aspects of our website will not function properly, such as the shopping cart. Our cookies do not track any personal information about you or provide us with any way to contact you, and the cookies do not extract any information from your computer. ​ Kilimanjaro Coffee Company, Israel Katif 53, Hoshaya, Israel 17915
---
How secure are transactions on your site?
---
Our checkout process is secured by HTTPS / TLS encryption, which ensures that all data passed between the web server and browsers remains private and secure. TLS is the industry standard and is used by millions of websites in the protection of their online transactions with their customers. Additionally, we only use payment gateways that offer the highest level of security certification (PCI DSS Level 1).
---
Is your coffee kosher?
---
Yes. Our coffee is certified as kosher by the Rabbinical Council of Emek Yizrael.
---
How can I pay?
---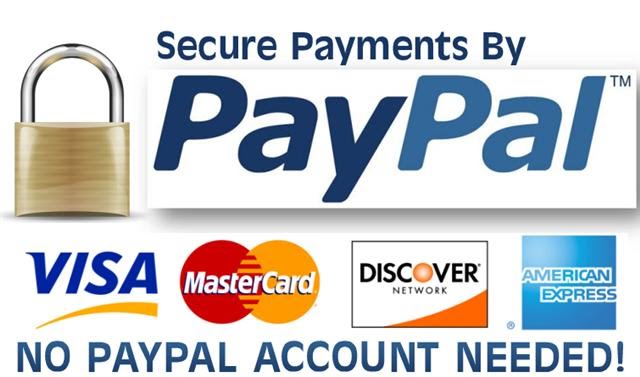 We accept PayPal, and all credit cards processed by PayPal, including Visa, MasterCard, American Express, and Diners. We also accept payments via Bit, PayBox, and electronic bank transfers. If you have any questions about paying via these methods, please call me at 054-250-9120.
---
What's your return and refund policy?
---
We do not accept returns on coffee due to its perishable nature and cost of shipping. We do want you to be happy with your coffee, however. If you are not satisfied, please contact us for a replacement bag.
---
---
Frequently Asked Questions